As the number of active Covid-19 cases continues to fall, a lot of people are left wondering what the new 'normal' will look like. Many small business owners have struggled through the pandemic, and have been left uncertain about the future of their business.
Now that the government has approved the opening of all 'non-essential' shops, what measures can you put in place to ensure your business can start to recover, in a safe and accessible environment?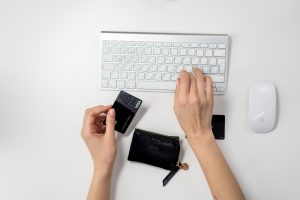 One thing to remember above all else is safety. If you cannot run your small Chester based business in a way to protect your employees and customers, then things will have to change. This could be as simple as setting up screens in your shop or may mean that you need to consider an online payment system or e-commerce website so customers can order and pay from home. Depending on the type of business you run, perhaps you should consider an app where customers can access your services without the need for face to face discussion. Have a think about how you can best keep safe and well during this pandemic.
Can you work from home? This may mean having to move equipment from your business location, or perhaps offering a smaller range of products and services, but remember that it isn't forever, and returning customers will be grateful and supportive of your business whichever form it takes,
Are there manual systems in place that can be developed into automated systems? Do you find yourself counting stock or scheduling appointments where you could be preparing orders or offering support to your customers? It's important that your business runs smoothly, and that your time is spent efficiently in order to receive the most benefits.
Can you run your business online? If you sell physical products, it may be possible to move your business online with the help of an e-commerce web developer. This means that customers can still browse your range of products without the risk of coming into contact with anyone who may be ill. You can implement a click and collect service, where the customer can order in advance then collect their products from your shop, or offer home delivery so you can post the stock right to the customer's door.
There are many ways to ensure your Chester based business can run smoothly through these challenging times, and any new procedures implemented will offer continuous benefits, not just during the current climate.
So if you're a small business looking to get back on your feet, consider what you can do to ensure a safe transition back to work life, and how you can protect yourself, your employees and your customers all at the same time contact Chester Apps.