Your website is an important part of how your business presents itself and is a great marketing tool. When potential customers find your business online, the website is the first thing they will see, and we know how important first impressions can be. To be able to convert potential new customers into returning clients, you need to ensure that your website is informative, responsive, and concise.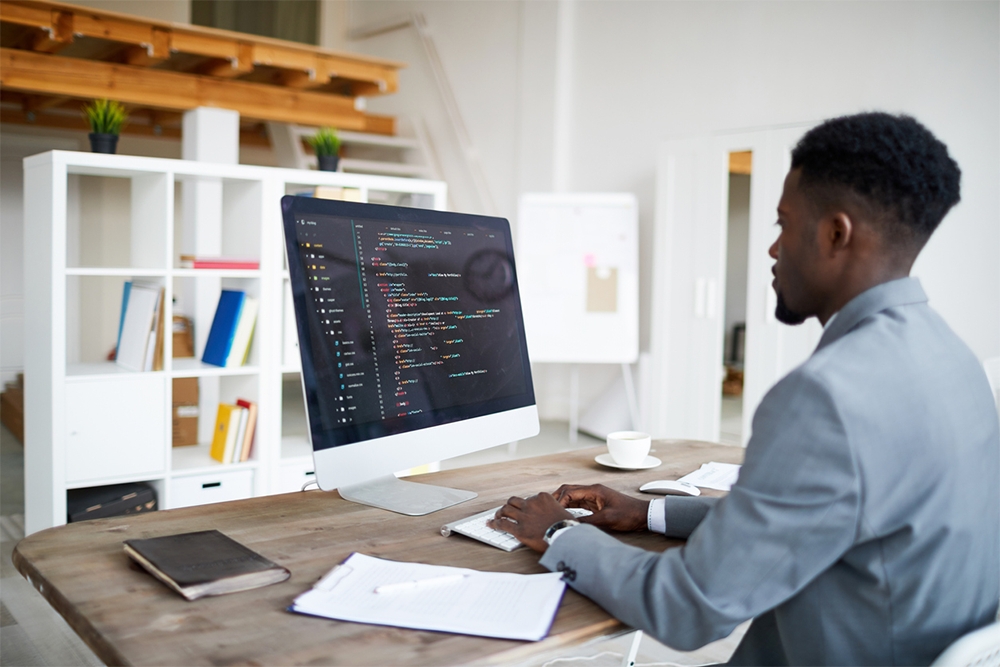 If you're looking to have a new website developed for your business, or thinking about updating your existing one, then there are a few things you should ask your Chester Web Developer first.
Ask to see their portfolio…

Any reputable Web Developer will have a portfolio of previous projects, and if they don't then either they're new to the game or trying to hide something. You also want to make sure that you like the style of their previous projects, and see if they have experience in developing something similar in the past.

There are plenty of Web Developers in Chester, so if you don't like what you see from the first one just keep on searching!

Ask to review live sites!

If the developer doesn't send you links to live websites as part of their portfolio then make sure you ask to see some. A screenshot can look aesthetically pleasing but you won't get a feel for how the website actually functions unless you can scroll through and browse it yourself. Is it responsive? Does it load quickly? These are some the things you should be looking out for on a live website.

Do they provide any other services?

Having a nice looking and smooth functioning website is obviously important, but so is your search engine ranking! See if your chose Web Designer has any experience in SEO or other marketing strategies to help get your new, or newly refurbished site,  to page one.

On average, how long does a new website take to be developed?

Of course you will want your website ready to launch as soon as possible, but it's important to keep in mind that it takes a bit of time to design and develop a fully functioning website. Your developer should give you an estimated timeline, including a date for delivery, allowing for possible delays and modifications.

Do they have a usual payment plan?

When purchasing a bespoke piece of work, it is common for the designer to require a deposit before work can begin. This is to ensure they still receive some form of payment for the work they do in case the customer was to change their mind. Similarly, if a Web Designer asks for full payment up-front this is a bad sign. You could end up with a website that is not to your requirement, and since you have paid there is nothing that can be done to rectify it.

Make sure you have both agreed on terms of payment, whether this is to be done as percentages throughout the project, or as a deposit at the start and a lump sum upon completion and testing.

What do they need from you?

It is important to communicate properly at the beginning of the project in order to make sure you both have the same goals. Always ask the developer if they need anything from you before the start of the project to prevent miscommunication, and ensure you're both on the same wavelength. This could be in the form of a detailed specification, or a clear bullet-pointed list outlining particular processes and features.

Will your website be compatible with different platforms and devices?

Your Web Developer should understand how important it is to create a website that is compatible on mobile devices as well as on laptops and PCs. Mobile phones account for over 50% of web traffic worldwide, and if your website is not mobile optimised then you could be losing out on half of your potential customers.

Make sure your developer understands the need for your website to be compatible with different platforms and devices, and if they don't, find another.

Do they offer support after the project has been completed?

After your website has been developed and everything has gone live who is going to keep it running smoothly? Contact Chester Apps to see if the Web Developer in Chester offers maintenance packages for when the project is complete. It is important to have someone who can implement any updates or fix any bugs should something go wrong.