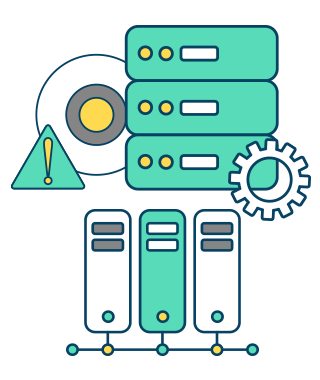 Based in the north of England, Chester Apps has been developing a whole host of innovative, unique and customer-specific databases for the past 14+ years. Since our inception back in the year 2000 we have been building bespoke databases for customers who have been sole traders, limited companies, corporations, educational institutions and members of the financial quarter.
Using SQL, MySQL, C, C++, PHP, ASP.NET and a multitude of other programming languages, our database developers have been producing customer driven databases that are able to integrate with existing software packages across existing IT infrastructures without the need to completely rebuild an internal network from the ground up. Our developers have been working to engineer for the future as well as reverse engineer databases to work in conjunction with existing off the shelf packages and existing hardware.
We've been fortunate to have helped many organisations and enterprises, by developing bespoke database packages we have allowed them to undertake a whole host of day-to-day tasks through databases that are finely tuned to their needs. In doing so we have listened to the workforces of these organisations, understood their issues and requests, and produced bespoke databases that not only helped the businesses, but their employees too.
One of the benefits of using an SQL system is that all the processing is carried out on a central server and only the result set is returned over the network or Internet. This makes operations for the user fast and seamless even on devices of minimal specification such as mobile phones or touch enabled tablets.
By using SQL based systems we can reduce the time it takes to produce an answer to a query on a bespoke database. The processing is done via a central server and then the answer is sent to the front-end menu in use by the workforce; this reduces the requirement for new IT equipment but also allows for the integration of new technology such as mobile and tablet technology for use on a network and via the World Wide Web.
If you would like to know more about how Chester Apps can produce a custom-built database that fits in perfectly with the day-to-day operations of your business then please get in touch via the
Contact Us
page. A member of our team will be happy to arrange a time at which to speak to you regarding your bespoke database needs.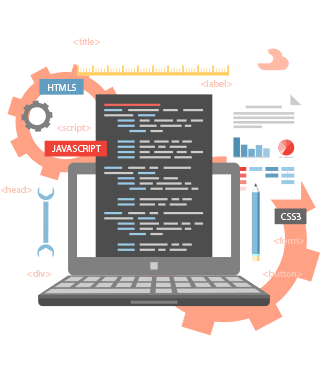 For the last 14 years at Chester Apps we have been taking the proverbial bull by the horns when it comes to E-Commerce and how businesses interact with each other via the Internet. It's hard to believe that initially the Internet was originally designed as a method by which military installations could communicate, but now decades later it is strange to consider a world where the Internet, and the ability to do business via the World Wide Web, didn't exist.
As a team our developers are keen to help businesses of all shapes and sizes embrace the Internet and all it has to offer when it comes to E-Commerce. There is so much that can be done; indeed so much that already has been done, so how can we better that?
The answer to that question is uniqueness, pure and simple. We work with many different clients, and offer them the opportunity to be completely unique. Whether you own a fledgling company taking its first steps in the world, or a large company of huge turnover, or if you're an individual wanting to produce an app or bespoke E-Commerce solution for your own endeavours, we can say categorically what we won't be offering you is something the company next door has.
We work with a variety of programming languages and each of our developers have their own specialties making us well placed – not just geographically but in terms of our skill sets – to help you turn your website visions into a reality.
Finding out how we can help create your E-Commerce ideas is as easy as making a phone call or sending an email; details on how to get in touch can be found on the
Contact Us
page. A member of our team will be happy to arrange a call back at a time convenient to you to discuss your requirements and to provide you with further information – one on one – on how Chester Apps can help take your business forward on the World Wide Web.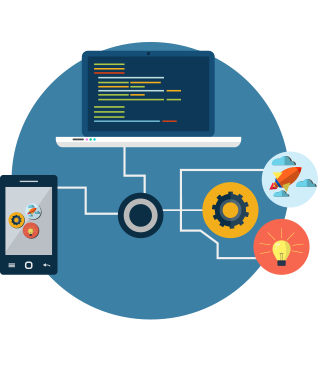 Not only serving companies in Chester, but throughout the rest of England too, we have worked on projects with many different goals and budgets. From up-and-coming entrepreneurs with a flair for business and small to medium sized businesses and big corporations, to educational institutions and government departments, we have helped them all by producing bespoke database and software packages that have dramatically improved their day-to-day operations.
We have a firm belief in the synchronising of your business and its needs; working on the guiding principle that each department needs to be able to feed into each other. An example: we have produced software and applications that work via the Web that can help those staff indoors whilst assisting customers and staff on the road.
Regardless of your business model, we are almost certain that we can create the ideal solution for you. You might want to allow your customers' access to an online database that is updated daily in-house, we can give you that tools to do just that. You might want your customers to receive daily bulletins on price rises, changes or discounts, we can do that too. Because our team comes from all different backgrounds there isn't much that Chester Apps hasn't done because of the vast range of combined knowledge our developers have.
We can integrate server-based databases with online technology, including those based on iOS, Blackberry, Android and Windows, and bring about a unity that will make the whole IT infrastructure seamless; allowing your workforce and customers alike to access the data they both need to ensure a smoothly run business.
If you would like more information on how we can develop and build software to suit your businesses needs, giving you the opportunity to have a system that works on what you need and leaves out what you don't, then please have a look at our
Contact Us
page and make an enquiry.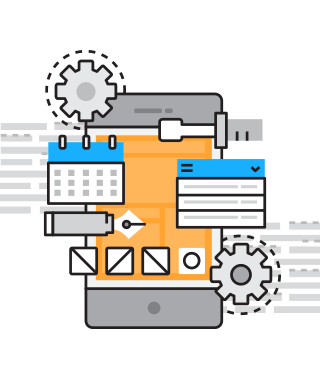 Chester Apps are an innovative software development company in the north of England with a client base spreading the length and breadth of the United Kingdom.
We have a number of specialties in Chester, and among them is producing high-quality, cost effective mobile apps across a range of technologies. We do this using a team of dedicated and qualified developers who have a great many years of experience based knowledge. Our goal is to provide you with the mobile app you need based on your design and your budget, and we believe we can offer you exactly that.
Our apps can be based on technology such as iOS, Android, Blackberry and Windows-based devices, including smartphones and tablets. And in addition to this we can make sure that these apps work cross-platform; incorporating them to function with your existing internal IT infrastructure as well as with your existing hardware without the need for hefty replacement hardware costs.
We pride ourselves on producing state-of-the-art apps that are not only usable on a business level between you and your customers, but can also be sold via app stores online, providing the opportunity of a revenue stream for you or for your business.
So whether you have an idea for an Android game creating, or you want an iOS app developing for your business, we develop integrated applications that could help your business move to the next level. If you would like more information why not get in touch via the enquiry form on the
Contact Us
page. We look forward to hearing from you.